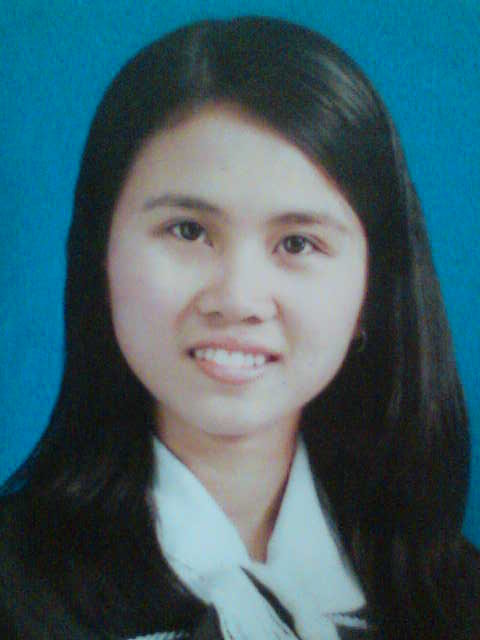 Profile Informations
Fullname:
Charrie Barros Billan
NickName:
Pitchie also known as Dj kentchie
Born On:
Oct. 5 1986 in Loctugan Roxas City, Capiz, PHILIPPINES
Height:
5'6 ft.
Weight:
125 lbs
Colour of Hair:
Black
Colour of Eyes:
Black
*Family*
Father:
Cesar Deocampo Billan
Mother:
Bibiana Contreras Barros
Siblings:
Julius Ceasar, Rose Sheen,Jannie Jean, John Paul, Jeffry, John Carl, June Eric.
Present Boyfriend:
Clark Kent Ledesma
*Favorites*
Favorite Foods:
Spaghetti, shawarma, sushi, fried chicken, butterfinger chocolate she like so much.
Favorite Movies:
The piano, Reservoir dogs, Silence of the lambs, Grease, Titanic, A walk to remember, Twilight Series, Cinderella, Blue lagoon.Etc
Favorite Musics:
Gregorian music, Indigo girls, The verve, Oasis, Crowded houre, The sundays, Partishead, Owl city, Glee, Usher
Favorite Actors & Actress:
Robert Pattinson, Ewan mcgregor, Tom Cruise, Leonardo de caprio, Ben affleck, Ethan Hawk, Josh harnett, Christopher atkins, Brookeshield, Kate winslet, Kate Beckinsale, Kristen stewart, Ema watson.
Talen:
Singing
Hobbies:
Chatting, Listening music, Reading magazine & books, Playing online games.
Other Facts:
Presently working at RMPH
Quotes:
Smile even though your heart is aching, Smile even though its breaking
Charrie Photo Gallery

Powered By: Xtgem.com(c) 2010 pitchiebillan.mobie.in